I hope you had a wonderful holiday season and a delightful New Year!
It has been very busy over the last several weeks, but as things begin to calm down and the weather turns gloomy here...I am able to sit more and more at my craft table to focus.
One project that I had a great deal of fun creating were these racing pigeons:
During the holidays, two of my other creations found new homes! My Itty Bitty Santa Cthulhu and my miniature Koi Pond both traveled to their new owners. I am so thrilled that they arrived safely!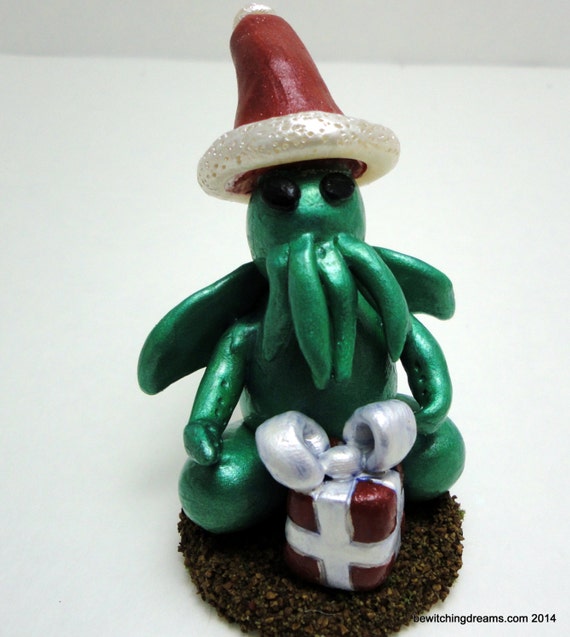 I am trying out a few new techniques, at the suggestion of my fellow polymer clay artists. So far, I am liking the effects, but you will have to stay tuned to see what those changes will be!